Gordon West to Present – Wednesday December 9th, 2020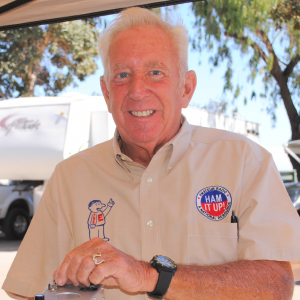 Gordon West, WB6NOA, well known author and educator in the world of amateur radio, will make a video presentatioWednesday, December 9th at 7:30 PM. Gordon, best known as "Gordo", is a great ambassador of our hobby and his presentations are always interesting, informative, and a lot of fun.
Gordo's presence will highlight our virtual holiday party. The actual meeting will start at 7 PM with some club business and we will have some door prizes at the conclusion of Gordo's presentation. YOU MUST FILL+OUT THE ATTENDANCE SHEET AND BE PRESENT TO CLAIM YOUR PRIZE> Everyone is invited to attend. Log-in information is listed below.
One reminder! We always ask for donations of toys at our holiday party which are donated to the children at Nassau University Medical Center. Since we will not be meeting in person, we ask that you donate through PAYPPAL (limarc@optonline.net) or send a check to the post office box, P.O. Box 392, Levittown, NY 11756.
The information to join the Zoom meeting are:
and enter Meeting ID: 967 2091 8234 #
Passcode: 14685