Levittown Library Display and Mini Field Day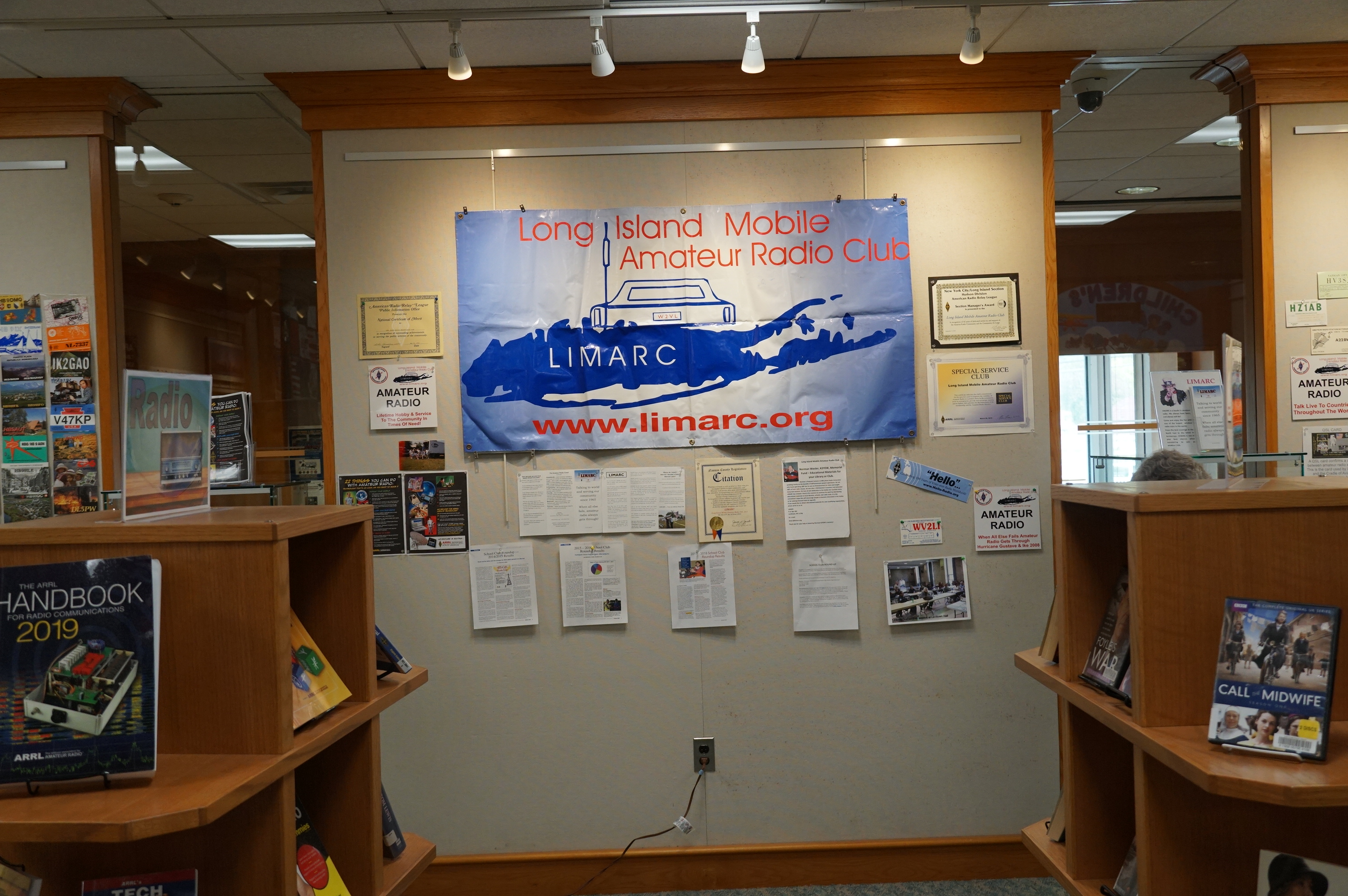 The Long Island Mobile Amateur Radio Club (LIMARC) will have an exhibit at Levittown Library. We invite all to come down and learn more about LIMARC and Amateur Radio.
Thank you to Lew, N2RQ, Jerry, WB2ZEX, Alice, WB2IJY, and Ken, KD2GXL, for setting up the library exhibit!
On Saturday, September 21, 2019 we will be setting up a ham station in the Levittown Memorial Park across from the library. Please come down and join us and get on the air.