LIMARC VIRTUAL HAMFEST SUNDAY February 28th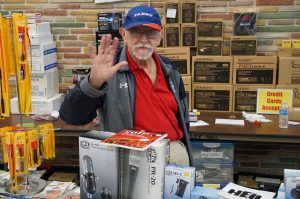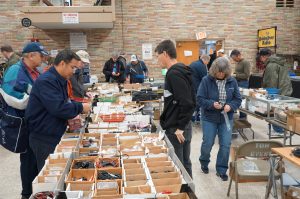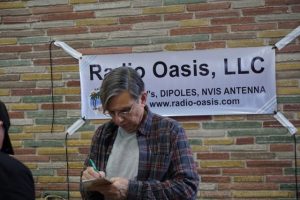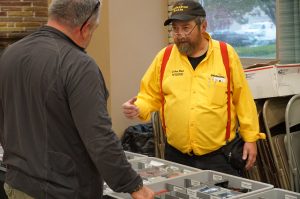 We will have a virtual hamfest starting at 10 AM and ending at 12 Noon on Sunday, February 28th, 2021.
We will be offering "Rooms" for vendors bad seeker before and dater. Nominal fees will apply. Nore details to follow.
We will have live auctions, silent auctions, door prizes some presentations by vendors. Pr-registration is required. There is no charge for this hamfest but the following rules will apply:
Successful bidders will be considered to have made a contract to purchase the item or items.
Shipping charge will be added if item is to be shipped. Local pick-up will be available.
Payment can be made with PayPal or cash or check at pick-up.
Door prize winners must acknowledge within 5 minutes. Door prizes will generally be mailed to the winner.
During these tough times, donations are gratefully accepted. Paypal or to our mailbox.
If you have an item to sell, send me a picture and your contact info. It will be placed on a special classified page for the event. No charge but again, donations welcomed.
REGISTRATION
You are invited to a virtual LIMARC Hamvention on Zoom!
When:February 28th 9 AM – 12:00 Noon Eastern Time
You are invited to a virtual LIMARC Hamvention on Zoom!
When: Feb. 28, 2021 9:00 AM – 12:00 PM Eastern Time


You must register in advance to attend:

After registering, you will receive a confirmation email containing information about how to join us on Feb. 28th.

Agenda: The first half hour will provide you with an opportunity to meet with our sponsoring vendors in Zoom breakout rooms. The auctions and door prizes will start promptly at 9:30 AM. Similarly, the vendors will be available to take orders and answer questions in their breakout rooms from 12 Noon onwards.

If you attended our last hamvention in November, you know how much fun this will be! If you have any questions, you may reach me at President@limarc.org
Donations

Paypal limarc@optonline.net
P.O. Box 392
Levittown, NY 11756