Putting A Face On A Lovely Picnic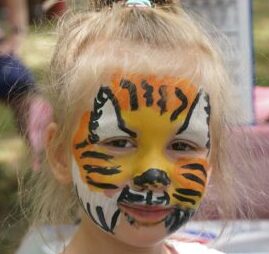 After a two year absence, the LIMARC picnic returned to add a day of fun and friendship missed for so long.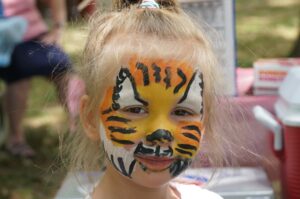 Thanks to Jeff, N2ION, for always spearheading the picnic. Thanks to Lou, NY2H and Tony, N2ICD, for being at the park early enough to help setup. Tom, KD2ESWm and xyl Agata, were so great in taking care of the cooking as well as providing some great side dishes. Craig, KD2OGB, was the mater face-painter, and Andy, WA2CDL, and Larry, WA2SUH, lead a fun bunny hunt .Thanks to Martin, W1EMR, for providing p power for the radio on the air.
We are so glad that about 60 members and families turned out and so many brought kids and grand kids, something that we have not seen for some time. Looking forward to next year when hopefully more members will fell comfortable coming out to the picnic.