Virtual Hamfest
VIRTUAL HAMFEST SUNDAY FEBRUARY 28th
On February 28th, LIMARC will hold another virtual hamfest; Included will be auction-style sales, direct sales, product information, and oh yes, door prizes.
From 9 AM to 9:30, certain vendors will; be available in breakout rooms where you will be able to talk to them and make purchases. We will also have this available after 12. There will be a presentation by RT Systems at 12 (Approx) on the use of their programming systems.
There is no charge to attend but we ask that you consider a donation. Hamfests are an important part of LIMARC's income and this will be the third one that we have not been able to hold.
BREAKOUT ROOMS
Please make sure to update your ZOOM program to the latest version.
Once signed in, you can move in and out of the breakout rooms at your discretion.
YOUTUBE VIDEO ON BREAKOUT rooms
https://www.youtube.com/watch?v=dNCrdSnnqiU&t=623s

9 AM to 9:25
QUICKSILVER RADIO PRODUCTS
RFinder
12 NOON RT SYSTEMS PRESENTATION
QUICKSILVER RADIO PROJECTS
West Mountain Radio

PROBLEMS WITH YOUR RADIO?
Andy, WA2CDL will be available at 12 Noon to help you out
You are invited to a virtual LIMARC Hamvention on Zoom!
When: Feb. 28, 2021 9:00 AM – 12:00 PM Eastern Time


You must register in advance to attend:

After registering, you will receive a confirmation email containing information about how to join us on Feb. 28th.

Agenda: The first half hour will provide you with an opportunity to meet with our sponsoring vendors in Zoom breakout rooms. The auctions and door prizes will start promptly at 9:30 AM. Similarly, the vendors will be available to take orders and answer questions in their breakout rooms from 12 Noon onwards.

If you attended our last hamvention in November, you know how much fun this will be! If you have any questions, you may reach me at President@limarc.org
AUCTION ITEMS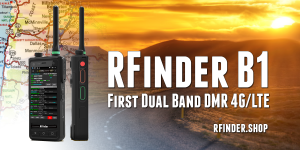 The RFinder B1 DMR Radio, a $999 will be one of the auction items. Thanks to Bob,m W2CYK and RFinder for their donations.
Icom IC 91A – Used, excellent condition, AA battery case, no battery pack
Autek Wattmeter
Timewave Dummy Load- 100 watt
West Mountain Rig Runner
MFJ Power Splitter
MFJ Keyer
Motorola FRS HT's one pair
Icom UHF Mobile Radio
400 MHZ Bird 43 Slug
Kenwood MC 60 Desk Mic
Antenna Switches
Rig Runner DC Power
Timewave N Connector Screw on dUMMY lOADSII
Items that will either be auctioned or single sale
Kenwood TS 830 Complete Station
| | | | | |
| --- | --- | --- | --- | --- |
| | | | | AR 230 Antenna Tuner Nor Shown |
Drake TR 7 with ps. wfo antenna tuner
Rigol 1030AcS[spectrum Analyzer with tracking generator
Retevis Model 82- USED, 2 DMR/Analog HT's
Zumspot-RPi Hotspot
Rig Runner 4008 DC Power
DOOR PRIZES
as of 2/16
Click on the logo to visit the sponsor's site
$50 Gift Certificate ARRL
$25 Gift Certificate ARRL
$25 Gift Certificate ARRL
$50 Gift Certificate RT Systems
$25 Gift Certificate West Mountain Radio
MFJ Power Supply Model MFJ-4225 MVP Switching Power Supply (Retail $125)
MFJ Clear Audio Speaker MFJ-271 Clear Tone Speaker (Retail $17 each)
MFJ Clear Audio Speaker MFJ-271 Clear Tone Speaker (Retail $17 each)
$100 Gift Certificate Ham Radio Deluxe– Can be used to buy the program or use it for 2 years of maintenance
Tigertronics SignaLink USB Sound Card Interface Winner to specify model for radio (Retail $100)
Breadboard Radio Regenerative Radio Kit $25 Dollar Retai
KJI Electronics G5RV0 Mini
N3FJP ACLog Software Package
NLI Section Manager Jim Mezey, W2KFV, ARRL Handbook 2 awards
NLI Section Manager Jim Mezey, W2KFV, ARRL Book
NLI Section Manager Jim Mezey, W2KFV, Rig Runner
DX Engireering $50 Gift Certificate
RFinder 4 Annual Subscriptions (individual awards) -IPHONE subscribers must buy the subscription and the award will be good for the second year
Quicksilver Radio LED Panel Voltmeter 2 pieces
Diamond Antenna 4 antennas awarded separately|
TwoAntennas Dual-Band HT Antennas SRH77CA 2m 70cm 15in each $22.99
One Diamond MR77 Dual Band Mobile Antenna with Mag Mount $37.99
One Diamond MR73SMA with Mini Mag Mount $26.99
Hudson Valley Digital Network Raspberry Pi, Baofeng HT
Break Out Rooms
9-9:25 and 12-1 QUICKSILVER Radio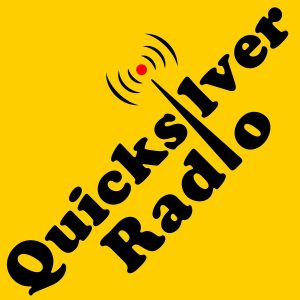 9-9:25 RFINDER

12 Noon RT Systems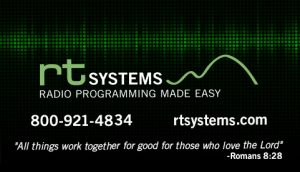 12 Noon West Mountain Radio

PROBLEMS WITH YOUR RADIO?
Andy, WA2CDL will be available at 12 Noon to help you out